Absence of buyers in Quebec, what role can sustainability play?
Founded in 1996 in Montreal, OmniChem is a company specializing in the distribution and manufacturing of cleaning products. In 2019, OmniChem took part in the Sustainability «Parcours» in order to implement an internal sustainability policy, and positively impact the chemicals sector. This participation was coupled with a merger with the family business ChapTec, an expert in histological products. The merger marked a first within the framework of Sustainability «Parcours»! We look back at this incredible event in a Quebec that is struggling to find buyers for its businesses.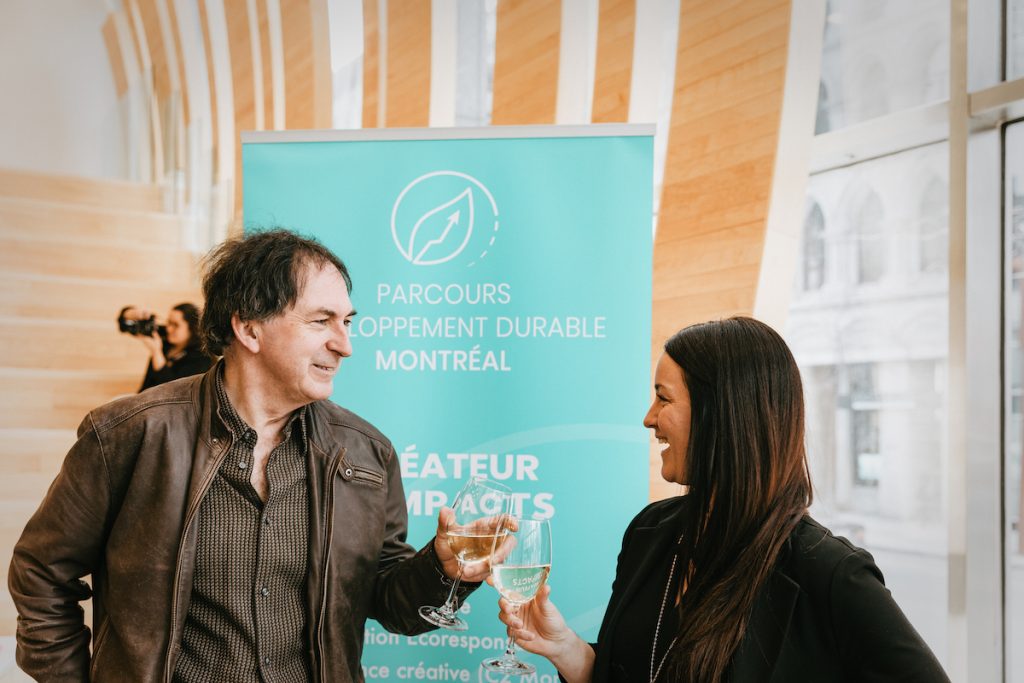 An obvious merger
According to Janie Beauchamp, owner of omniChem, "The acquisition of ChapTec was made unexpectedly. With OmniChem, we were not necessarily in merger mode when we met as part of Parcours Développement Durable. But with Mr. Chaput (former owner of ChapTec), a certain relationship was created and we realized that our companies were very similar, both in terms of customer service and in terms of philosophy that included a long standing circular economy component (reuse of containers and the recycling program) ".
The companies share many common values. Indeed, concerns for ecology and sustainability are at the core of both projects. ChapTec, sells chemicals to hospitals. Chemicals go hand in hand with laboratory analyzes, and often all of this includes a lot of plastic containers. But Claude Chaput has a history of concern for sustainability which he describes in 3Rs: reduce, recover and reuse. The project benfits from two opportunities: (1) recovering empty containers used to transport products to the laboratory, and reuse them, and then (2) recycle solvents.
An interesting sequel
According to Mr. Chaput, this merger is not without challenges – it will be necessary to generate interest on the part of users, heads of laboratory departments, hospital management, as well as government departments. The former business owner will continue to independently pursue sustainability programs. Next steps include data collection and collaboration to be able to put performance indicators to people who already recycle. The idea is to promote both environmental and economic benefits for users, and to be able to reduce, at the source, the quantity of raw materials extracted. These inspiring projects would not have been possible without PME Montréal, the organization responsible for bringing the two companies together.
An environment full of challenges
It is important to specify to what extent the merger between the two companies is an event for our province. The last fifteen years or so has been very hard for business succession in Quebec, with an absence of business buyers. About 70% of these are SMEs, where the owners are also operating the business. When a buyer cannot be found, the only solution is to extend the owner's retirement age, and after that, the business has to shut down. This reality represents serious concerns, as companies can potentially close one after the other. In this case, the takeover of ChapTec means the possibility of showing a certain alignment between its mission, its vision and its values. More specifically, its inspiring approach to sustainability is what caught the eye of OmniChem, and enabled the company to envision taking over the operations when the time comes.
This all materialized thanks to the Sustainability «Parcours», where bring human beings together is facilitated!